Dean M. DeWulf - Founder, President, & CEO
Dean is our resident chemist and master formulator. He spends many hours in the lab conducting experiments and doing research. Dean is passionate about science and understanding the natural world. His fascination with the amazing properties of silver lead him to the vision of Silver Botanicals. He is also passionate about liberty and individual freedom. Through Silver Botanicals, Dean culminates his skills and passion on daily basis.
Dean's Bio
Dean grew up a in Texas and received his BS & MS in Chemistry from Southwest Texas State University in 1995. He spent 15 years working in a variety of chemistry-related fields, including, formulation chemistry, analytical chemistry, semiconductor process development, alternative energy R&D, and government consulting. However, he quickly became disenchanted with corporate America and how it goes about producing products and services for the American consumer. In particular, Dean saw a tremendous need for more natural & effective solutions to our everyday needs. With a desire to be a force of change in this area, Dean, along with family and friends, founded Silver Botanicals in the fall of 2010 in Austin, Texas.
---
Dean's Interests Include
Christianity, spending time with family & friends, reading, motorcycles, watching educational programs, Sci-Fi, swimming, camping, poker, plants, video games, Austrian economics, libritarian philosophy, & natural living.
Dean's Favorite Quote
"Ideals are like stars: you will not succeed in touching them with your hands, but like the seafaring man, you choose them as your guides, and following them, you reach your destiny."
- Carl Schurz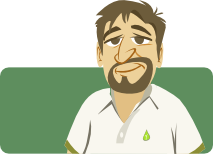 Dean's Recent Articles

---
---
---
---
---
---
---