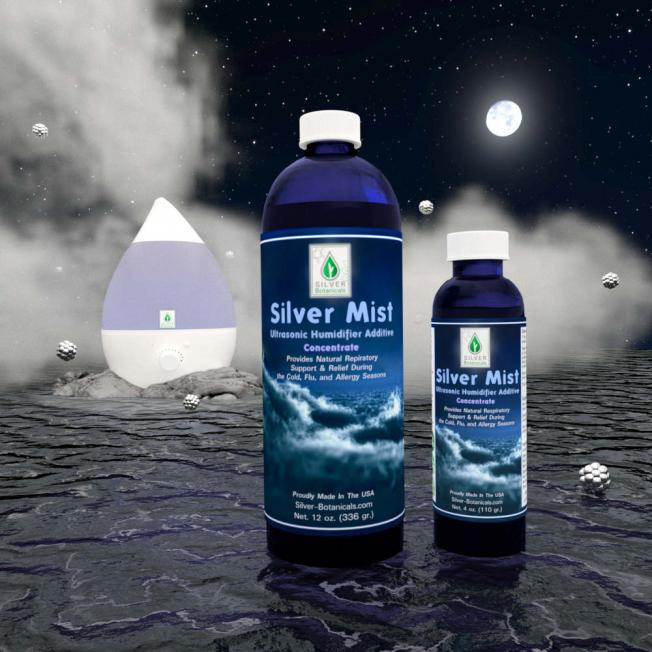 Colloidal Silver & Essential Oils Humidifier Additive
---
Supports respiration and purifies your indoor air. Specially formulated for seasonal discomforts, with pure essential oils and colloidal silver, plus a host of other beneficial ingredients. Use it in your cold air (ultrasonic) humidifier.
---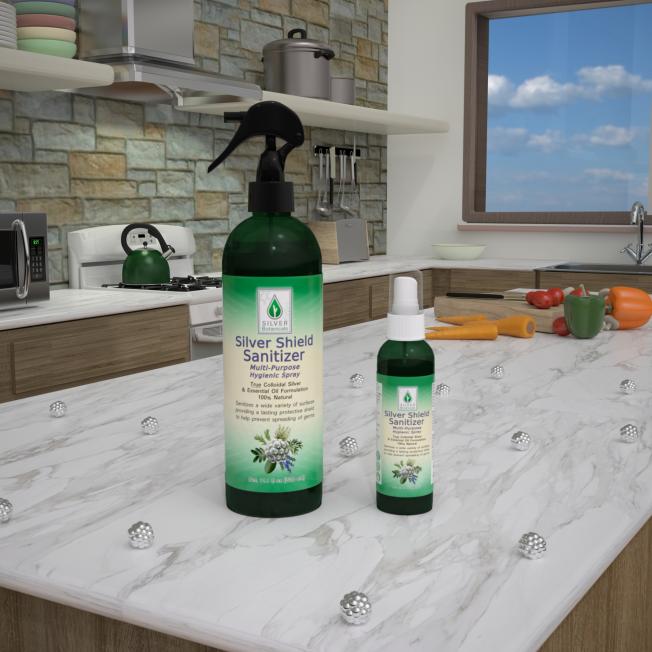 Colloidal Silver MicroCleanser for Hands and Surfaces
---
Silver Shield Sanitizer, literally, disperses quadrillions of nanosilver particles with every spray. Silver Shield Santiizers' optimized and concentrated formula effectively combats a broad spectrum of microbes.
---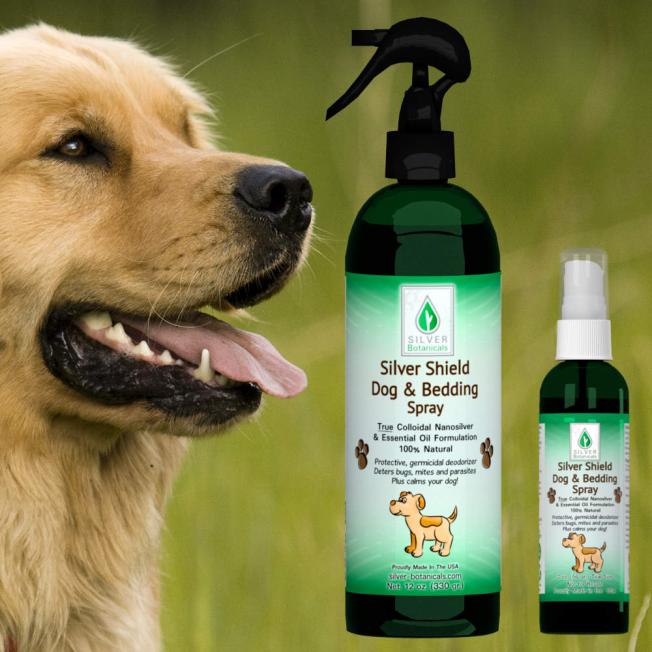 Deodorizing Sanitizer with Colloidal Silver for Dogs
---
Silver Shield Dog & Bedding Spray is excellent for those who are concerned about germs and pests that live within our dogs' coats and in their bedding. It is an effective deodorizer that leaves your dog with a wonderful scent--a scent that is pleasant to you and also to your dog--formulated with a blend of essential oils that calm and benefit your dogs health.
---