Experience a Higher Standard in Personal Care

You can replace toxic products in your household today with high-quality, highly effective, natural alternatives. If you're looking for an all-natural deodorant, Silver Shield Deodorant provides all-day-long performance, without aluminum, propylene glycol or synthetic chemicals. If you want outstanding oral care, our line of Silver Tongue Oral Care offers premium ingredients, innovatively formulated, without fluoride, alcohol or synthetic chemicals.
Our formulas are fragrance-free, synthetic-free, non-GMO and high-quality. Why?

... Because Your Body Deserves Better
Specials & Announcements
Silver Botanicals is Moving!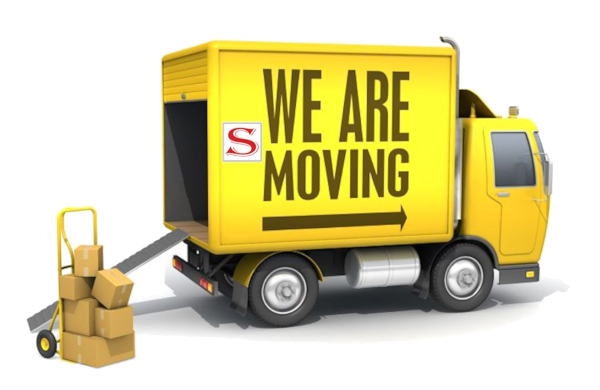 Attention: Website sales will be offline August 8th through August 23rd
2020 ... a most intense and strange year. Fittingly, amidst all the upheaval, in June we received notice that our current building is going to be re-purposed by our landlord before the year-end. Prior to this, our plan was to renew for another year ... Plan changed!
Thankfully, we're pleased and excited to announce that we'll be moving to a bigger facility! This is a move which perhaps was well overdue. Nevertheless, the opportunity comes now and we're quite excited to upgrade our operation.
By the way, our move will be taking us to San Marcos, Texas, which is ~20 miles south of where we are presently (Austin, TX).
Austin has been very good to us. We will surely miss it. Nonetheless, San Marcos is a beautiful town with exciting new possibilities.
Moving dates and service disruptions

---
July 22nd - Early moving steps

Starting in August we'll begin our primary moving phase. This time should be relatively normal, as orders will be fulfilled as usual and our business hours will remain the same.
Although, please note, customer service might be a bit delayed during this time.

August 8th through August 23rd - Temporary shutdown
Silver Botanicals will be temporarily shutdown. During this two week period, all operations will suspend. This includes customer service, sales and fulfillment of orders (our website, Ebay, Etsy, Amazon - except Amazon FBA (Fulfilled By Amazon) - and wholesale channels).
If you have an emergency we shall still be reachable via Turn on Javascript!, plus our other email addresses. Althogh
August 23rd through September 15th - The just-moved afterglow
During this time we will be working hard to settle everything that's been uprooted. Operations should resume as normal, but undoubtedly there will be some hiccups. Nonetheless, we will do our best to serve all your customer service needs and fulfill your orders.
We kindly ask thought that you bear with us should we fall short! Please rest assured that we will take of you too, no matter what comes up.

Coronavirus delays and stock availability
---
Dear valued customer,
Due to the Coronavirus (COVID-19) crisis, we are experiencing various stock availability issues and price increases. Thus, some of our products may have significant delivery delays, or may become unavailable for an indefinite period of time.
Please know, we're doing everything we can to mitigate these problems. Yet, due to supply chain issues which we cannot control, there may be undesired effects, such as price increases and stock outages.
We will communicate these issues the best we can via our website. For more specific information, please contact us.
Update 06/04/20
---
Good news. Stock availability and prices have relatively stabilized. Most of our suppliers are able to fulfill orders as they did previous to COVID-19. We're also seeing price stabilization as it concerns most of our raw materials (bottles, essential oils, dry ingredients, etc.).
Coinciding with this, we've lifted all purchase quantity restrictions on products like our Silver Shield Sanitizer. We've also reduced our retail prices from the emergency COVID pricing we set forth in March.

Thank you for bearing with us during this time!

First published 03/14/20
---
For your information we are currently experiencing various delays with the following products:
Order lead-times
Currently we have extended lead-times for all orders. The following list is an estimate of lead-times for a given channel. Please note, these lead-times do not consider all factors, but give a rough idea:
Our website: 3 business days or less (most orders will be fulfilled within 3 days)
Amazon: 5 business days or less (most orders will be fulfilled within 3 days)
Etsy: 5 business days or less (most orders will be fulfilled within 3 days)
Wholesale: 3 weeks or less (depending or order volume; most orders will be fulfilled within a week time or less)
For any extenuating circumstances which may induce longer delays, we will do our best to contact you. We will also honor any refunds due to lead-times, prior to shipment. For further information, please contact us.
About our manufacturing practices
We take our manufacturing practices very seriously. During this time we are taking extra precautions to ensure the materials we hand, purchase and ship are free of contamination.
This also includes precautions to assure that all people who enter out facility are healthy and free of any symptoms of sickness. Moreover, our staff has been trained in all necessary procedures to operate safely and assure quality controls to eliminate any potential contamination.