Silver Shield Sanitizer
Colloidal Silver MicroCleanser for Hands and Surfaces
Silver Shield Sanitizer 12 oz. & 2 oz.
Silver Shield Sanitizer Family
Excellent for Food Preparation Areas
Auto Detailing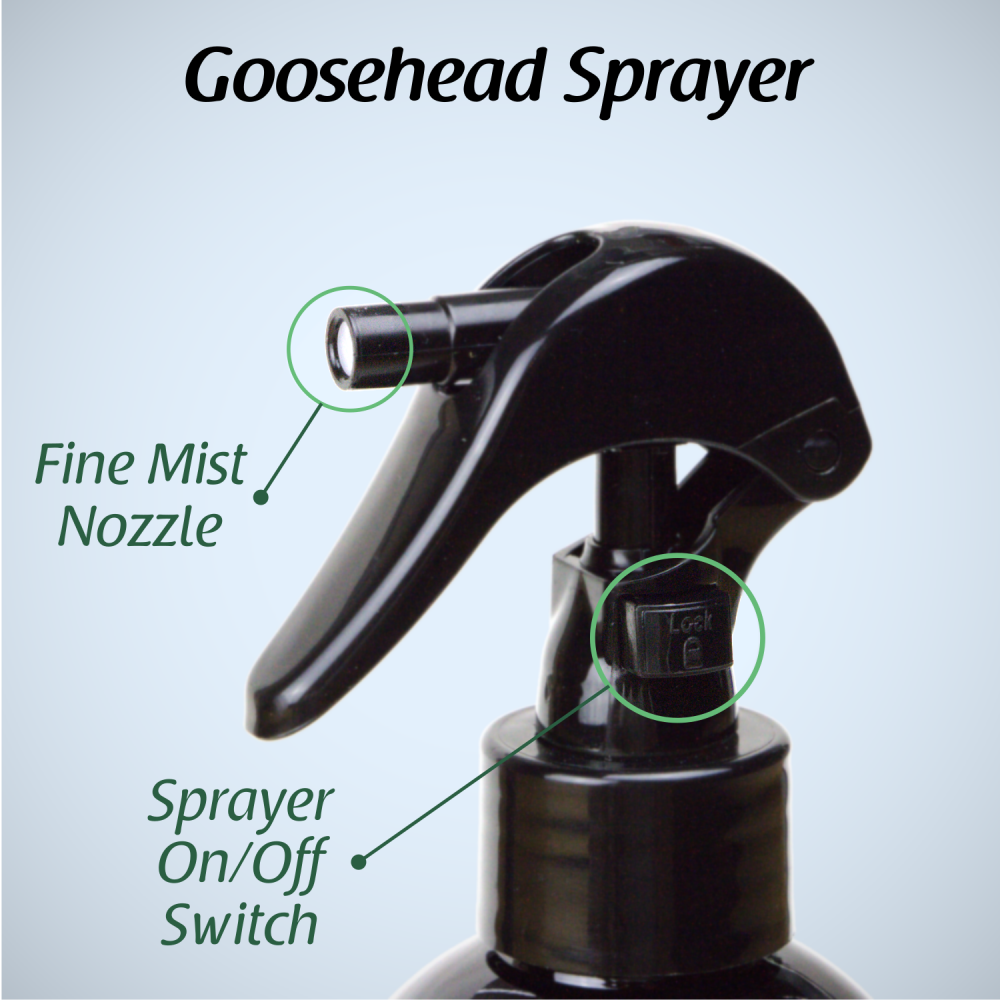 Trigger Fine-mist Sprayer with Safety-lock
Silver Shield Sanitizer 12 oz. & 2 oz.
Silver Shield Sanitizer Family
Excellent for Food Preparation Areas
Auto Detailing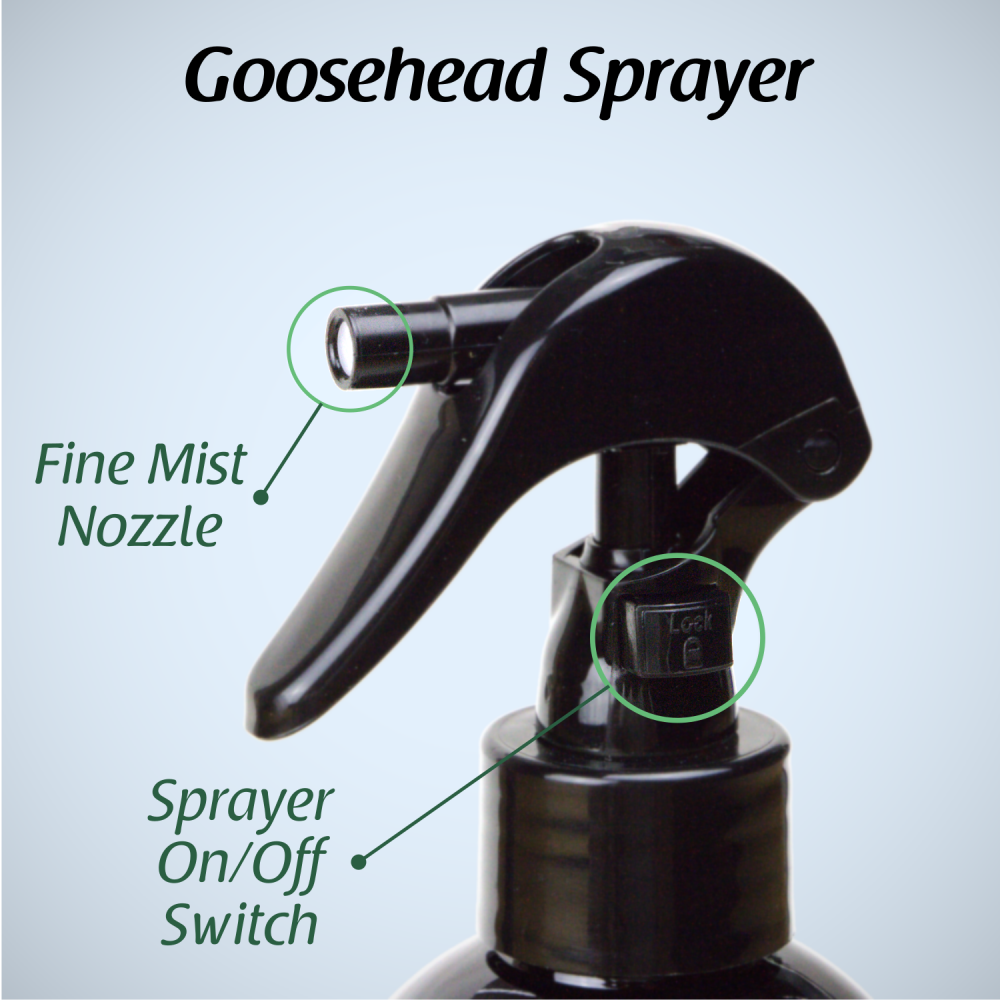 Trigger Fine-mist Sprayer with Safety-lock
Available in full-size (12 fl oz.) and travel-size (2 fl oz.). Get both full-size and a travel-size as a discounted bundle!
Spare trigger sprayers (for 12 fl oz. bottle only) also available.

Turn on Javascript!
Concerned about harmful germs?
Silver Shield Sanitizer, literally, disperses around 1 quadrillion nanosilver particles with every spray. Combined with a powerful blend of essential oils, it effectively combats a broad spectrum of microbes. It is safe to use on household surfaces, linens, clothing and skin. It's pleasant, uplifting scent contains no artificial fragrances -- we use only pure essential oils. Use it in your car, at work, in your kitchen, in your bathroom, on household appliances, on electronics buttons and light switches. Silver Shield Sanitizer does not stain, or tarnish materials.
The long-lasting effectiveness of colloidal nanosilver
We use safe and effective true colloidal nanosilver which provides a lasting shield against rapid growth of microbes. Silver Shield Sanitizer is a high quality, cost-effect solution for keeping you and your household clean -- Naturally!

Silver Shield Sanitizer can be used personal sanitizer for your hand or any other area. It's also intended as a finishing spray for any surface to provide a lasting shield of protection. It can be used to deodorize smelly items around the house e.g. sneakers, hampers, clothes, watch wrist-bands, hats, shoes, cat litter boxes, around the bathroom, or the kitchen sink. It can also be used to combat germs on items like remote controls, keyboards, wall switches, door handles, etc. Not only that, Silver Shield Sanitizer is excellent for sanitizing and deodorizing your vehicle. Silver Shield Sanitizer can protect virtually hundreds of possible surfaces with an invisible film of colloidal silver particles.
For a delightfully fresh and clean environment
A versatile and effective household product that doesn't contain harsh fragrances, skin irritants, or unpronounceable synthetic chemicals.
Our travel-size Silver Shield Sanitizer is perfect for on-the-go
Safe & effective multi-purpose spray
Made with true colloidal nanosilver
Made with 10 pure essential oils
All-natural and vegan
Has an uplifting fresh scent, a pleasure to use
Safe for your whole family
Bleach-free, alcohol-free,
Petro-chemical free and GMO-free
Non-caustic
Non-Irritating, hand and skin safe
Animal cruelty-free
Silver Shield Sanitizer FAQ
Silver Shield Sanitizer Testimonials
Five Stars
By on January 20, 2016
Source: Amazon
This stuff is awesome! A light scent, not "goopy" like other sanitizers. Works great, no after film.
---
Smells great, works great, economical!
By Donna on May 5, 2015
Source: Amazon
This is the best smelling sanitizer ever. Working with essential oils for years, I understand the disinfecting properties of the ingredients. When I use this in the bathroom or kitchen or living room, it just smells clean. I am pleasantly surprised how long this bottle is lasting. It has an excellent sprat mechanism that produces an ultra fine mist, giving better coverage with less product. I just wish it could be part of auto ship!
---
Excellent, effective, and pleasant
By The Rev Ari on April 17, 2015
Source: Amazon
This product made my new-to-me car driveable! I recently bought a used Honda that had been driven by heavy smokers its entire life. The smell was almost intolerable. I tried a number of non-toxic approaches to deodorizing the car (wiping all hard surfaces with vinegar solution, using baking soda liberally, creating huge cedar pillows to soak up scent, and running an ozonating air filter in the car overnight two times), but the Silver Shield spray seemed to be the ticket to reducing the smoke smell to a bare minimum in the upholstery, carpet, and headliner. I now keep it in the car for the occasional refresher and will probably buy another bottle soon to make another full pass of all soft surfaces.

What I love about this spray is its non-toxic nature. The scent itself comes from essential oils. Most importantly, rather than covering up scent or deadening your olfactory nerves the way other "deodorizers" do, the nano-silver actually seems to bond with larger scent and smoke particles to neutralize them. The actual scent of the product is pleasant, rather like a natural bug repellent, and it dissipates pretty quickly after drying.

I would not say that one application throughout the car completely got rid of the heavy cigarette smell, but it did significantly reduce it to the point that I can drive the car with the windows up and ventilation system going without major respiratory discomfort. If you are looking for a natural, non-toxic deodorizer for home or car, I recommend this heartily.
---
Nice product
By L. Morton on July 2, 2014
Source: Amazon
This seems to works very well. I love the gentle fragrance and feel like it is a much safer option than other hand sanitizers. I use it on my hands, counters and as a follow up when cleaning up after my cats.