Silver Mist Humidifier Additive
Colloidal Silver & Essential Oils Humidifier Additive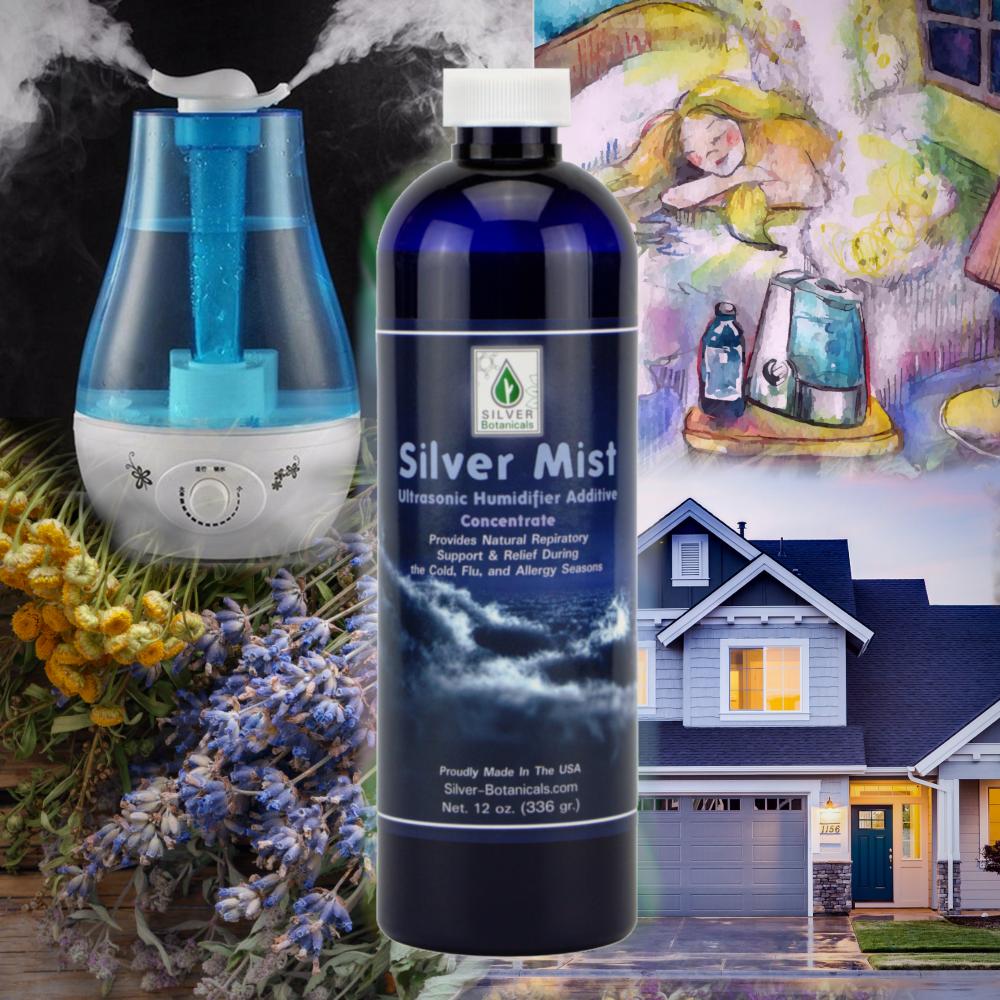 Silver Mist Humidifier Additive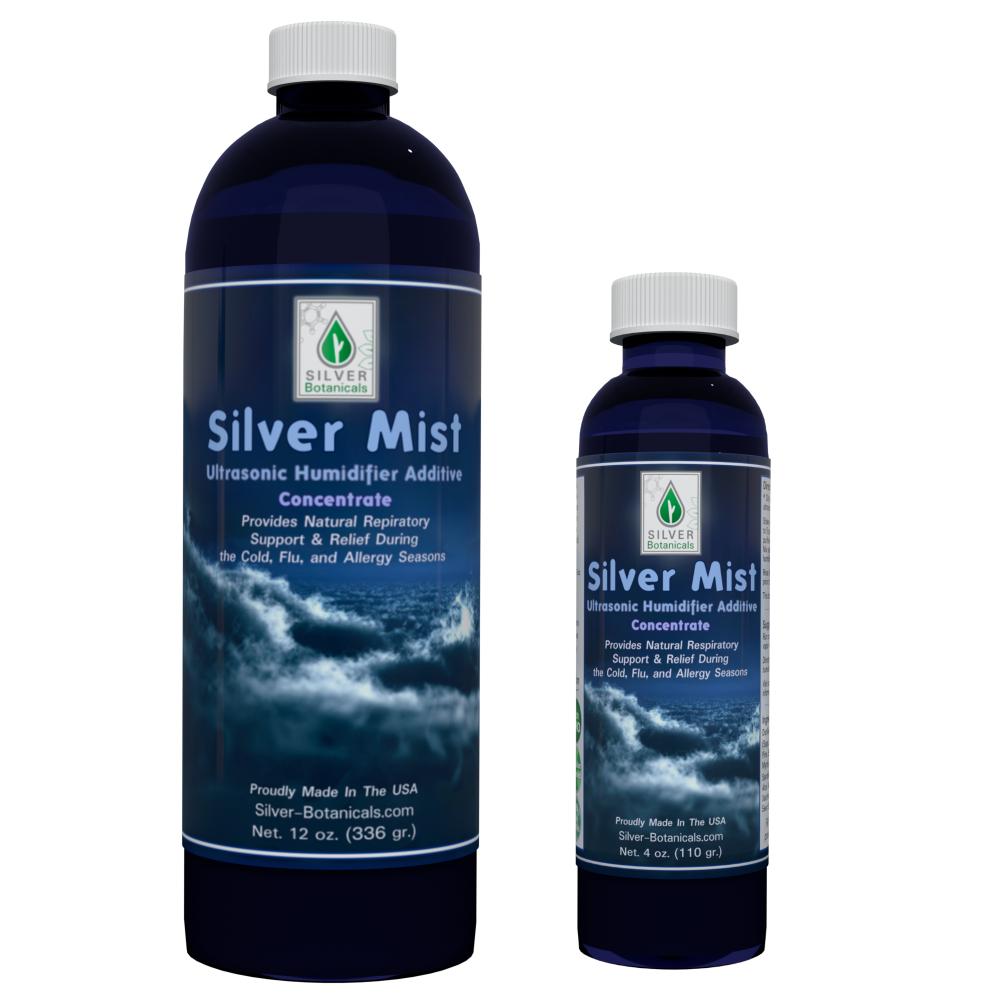 Silver Mist Humidifier Additive 12oz. and 4oz. sizes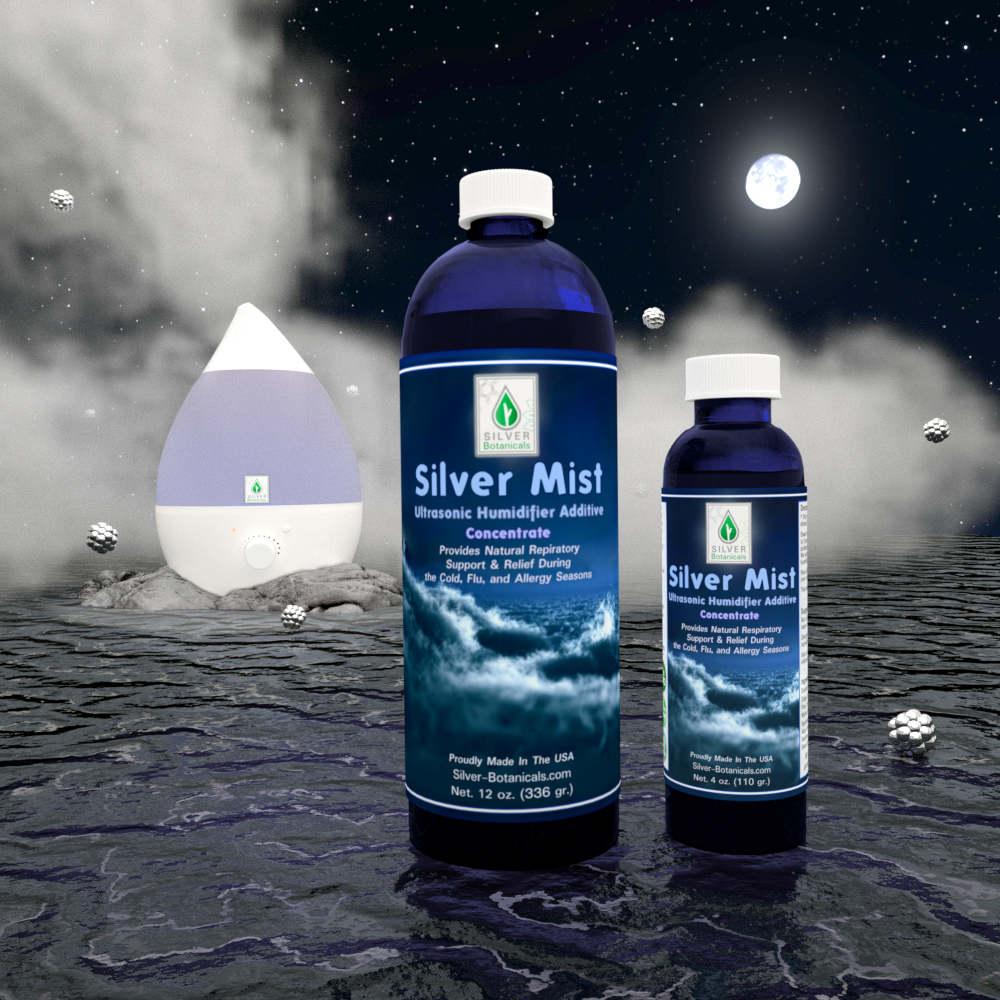 Silver Mist Humidifier Additive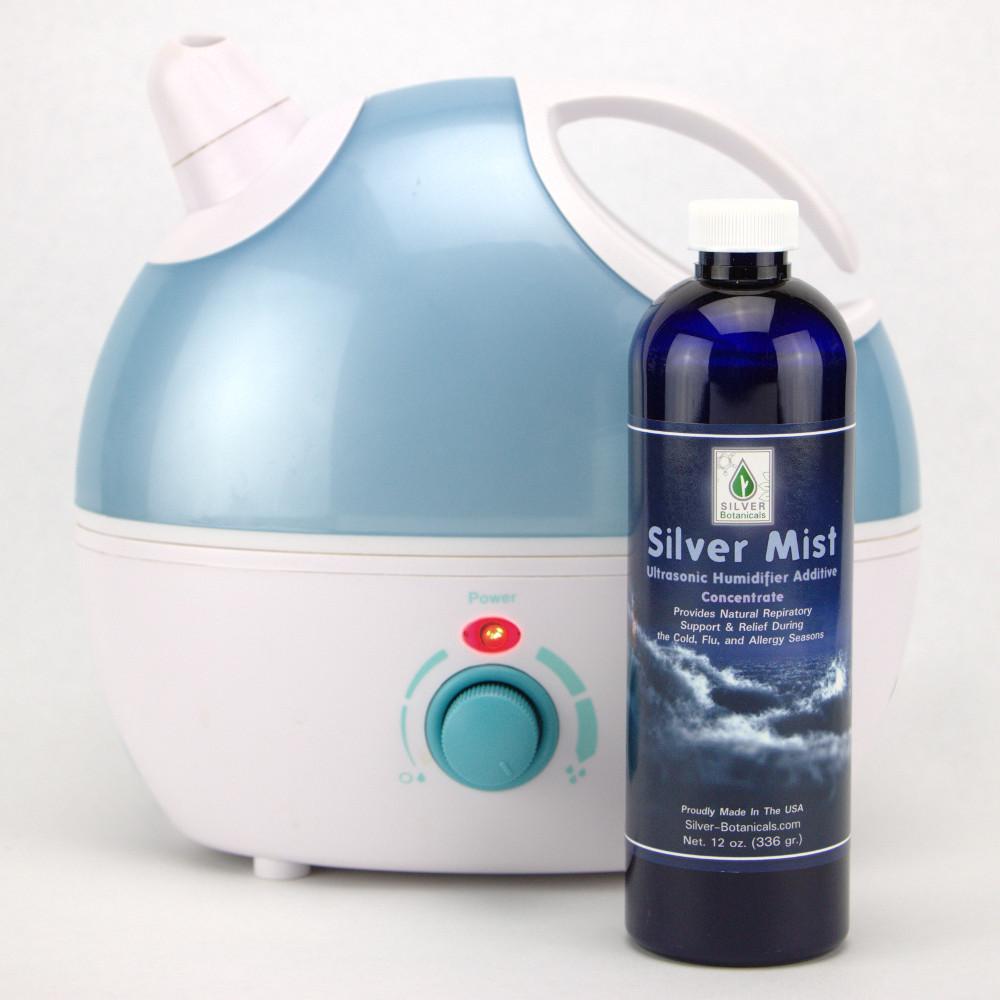 Silver Mist Humidifier Additive with cold-mist humidifier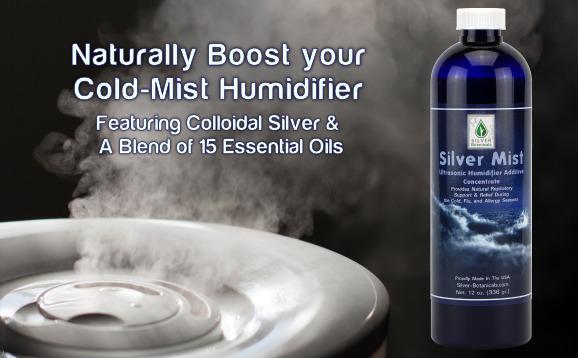 Silver Mist Humidifier Additive - Purify your indoor air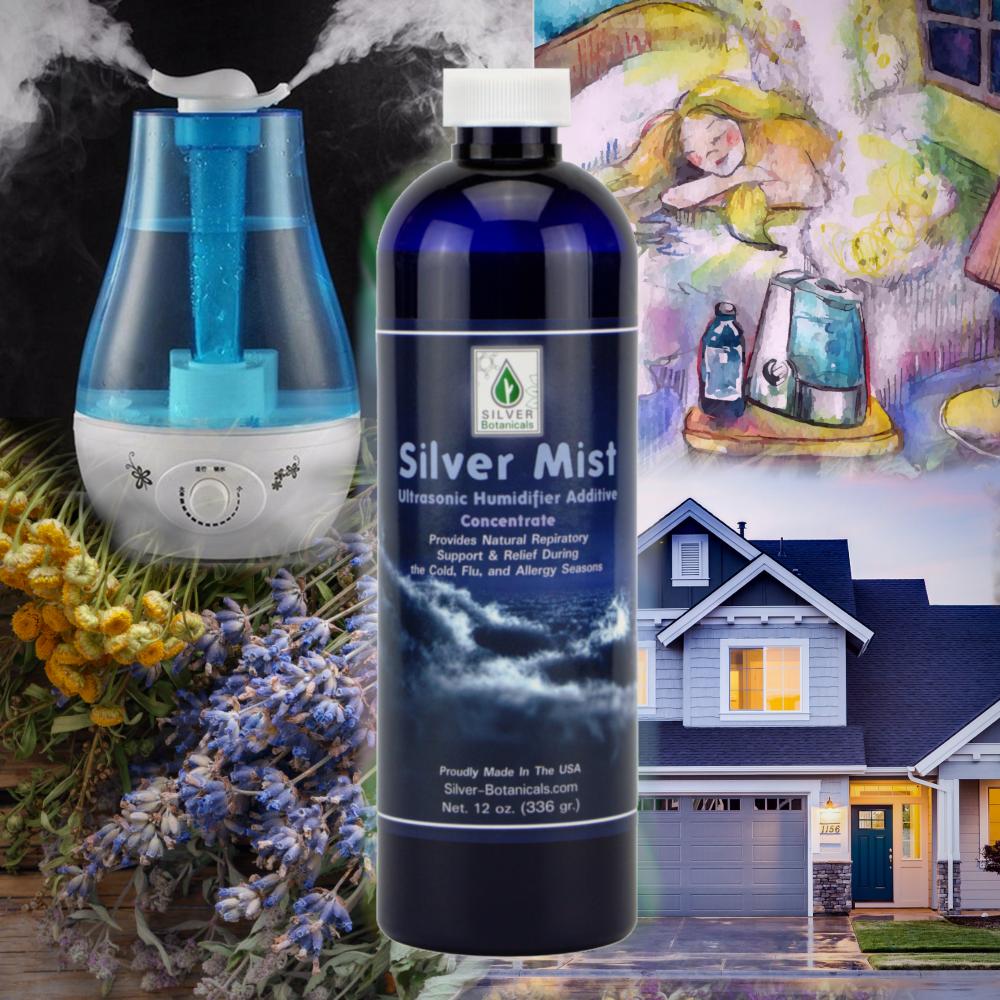 Silver Mist Humidifier Additive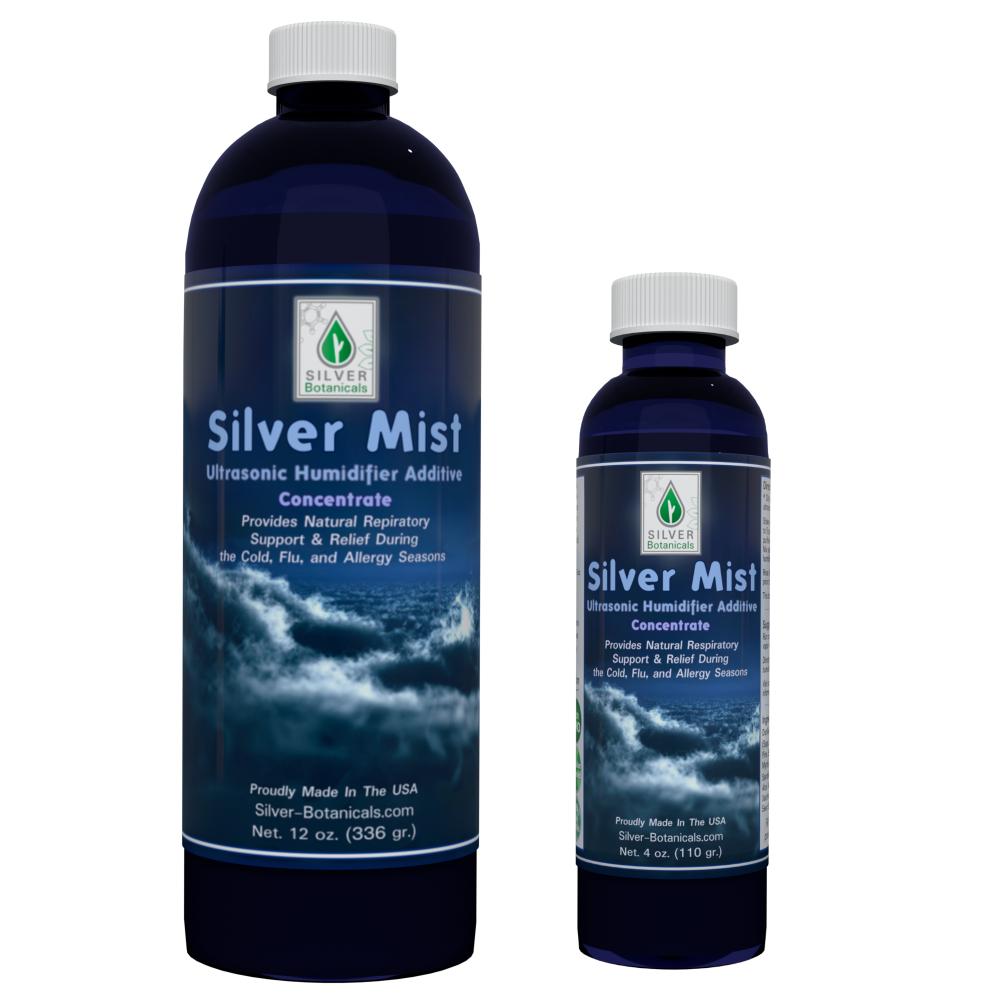 Silver Mist Humidifier Additive 12oz. and 4oz. sizes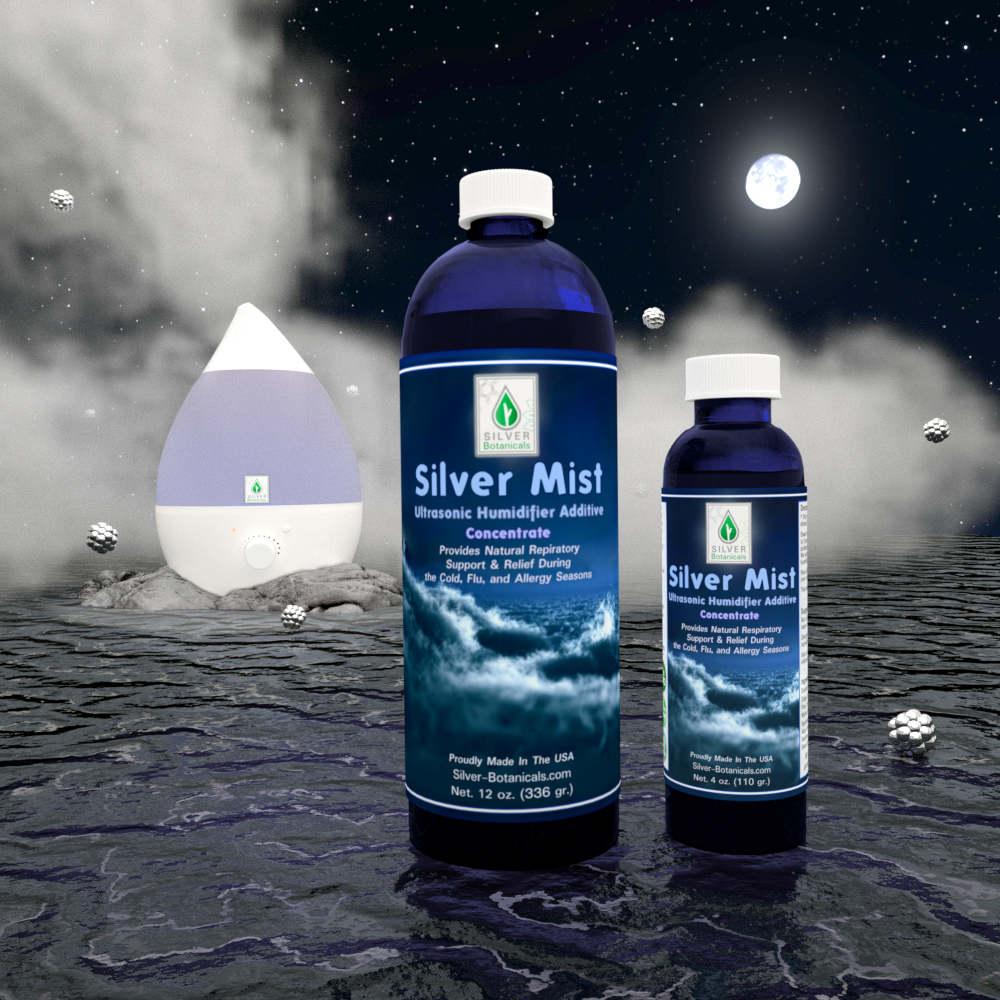 Silver Mist Humidifier Additive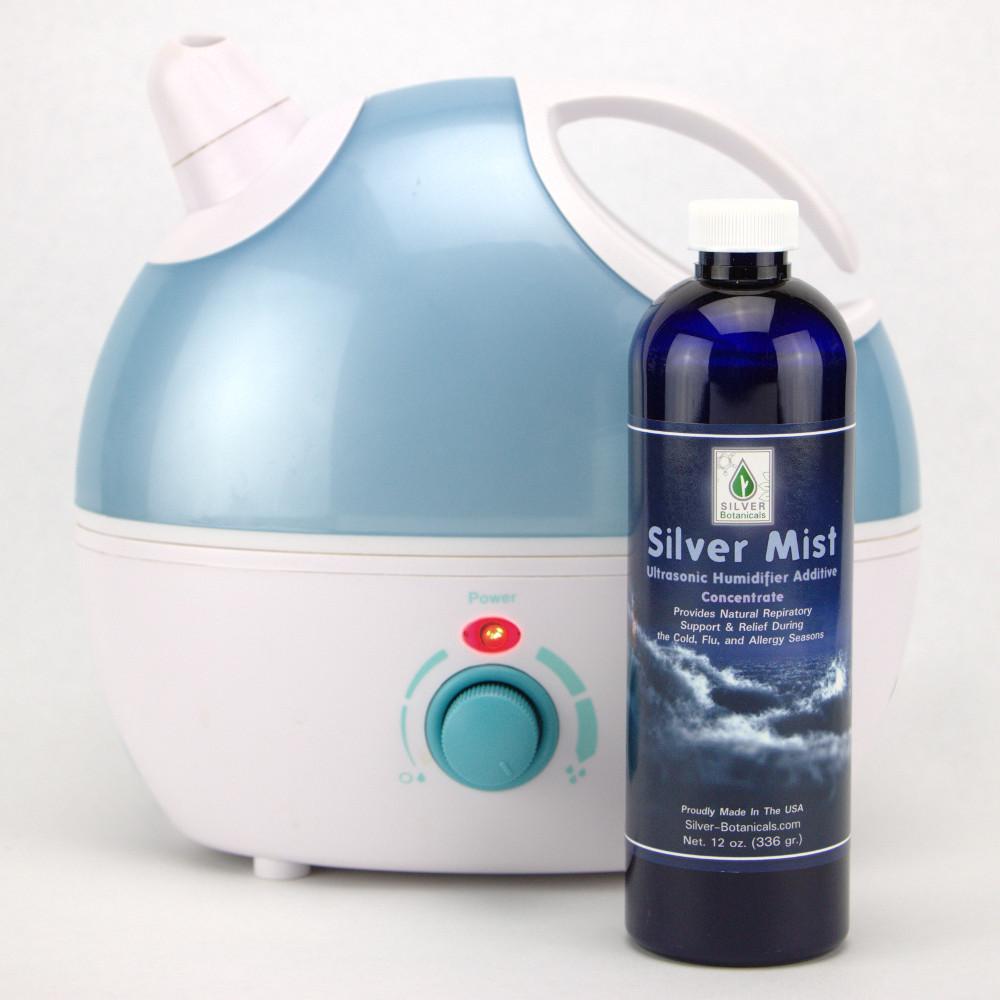 Silver Mist Humidifier Additive with cold-mist humidifier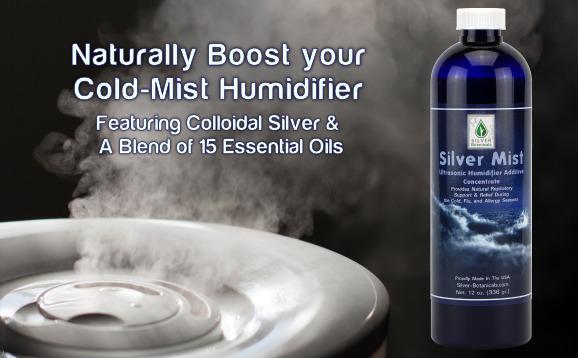 Silver Mist Humidifier Additive - Purify your indoor air
Available in two different sizes:
Each 12 oz. bottle contains enough for 3 x 6-hour treatments.
Turn on Javascript!
Purify your space with colloidal silver and essential oils!
Silver Mist is an innovative, all-natural additive for your cold-mist, ultrasonic humidifier. It provides comforting and effective support for your respiratory tract and sinuses during any season. Imagine 22, all-natural ingredients reputed for their ability to support your respiratory system, disbursed in an atomized mist for use in your home or office. Silver Mist Humidifier Additive is exactly this. Silver Mist can be used to disperse colloidal silver particles in a given environment -- roughly 20 quadrillion particles per second with an average ultrasonic humidifier. Silver Mist is great to use at night, while you sleep, or during the day in your home or office, with a wonderful, uplifting scent, comprised of 15 pure essential oils!
Benefits of running a humidifier
Helps relieve dry, mild scratchy throats and dry nasal passages.
Helps reduce harmful static electricity in the air.
Helps relieve wintertime dry skin.
Helps keep indoor plants healthy.
Supports respiration
Provides natural respiratory and immune support during the winter and allergy seasons
Purifies your indoor air
Made with true colloidal nanosilver
Made with 15 pure, respiratory-supporting essential oils
All-natural formulation
No synthetic fragrances
Delightfully invigorating scent
Petrochemical, GMO and animal cruelty-free
Safe for your whole family
Vegan ingredients and gluten-free
Directions:
Important: Only use Silver Mist Humidifier Additive with a cold-mist, ultrasonic humidifier and distilled, spring or purified water.
Gently shake formula prior to use.
Add 1 parts Silver Mist to 5 parts water. A typical 6-hour use requires 1/2 cup of Silver Mist mixed with 2 & 1/2 cups of water. Use distilled, spring, or purified water. Do not use tap water.
Mix solution well.
Add diluted solution to humidifier tank and run as normal
Important: Do not let Silver Mist sit in your humidifier for many days at a time. After each use, rinse and clean the ultrasonic element and additional parts of your humidifier with a damp soft cloth. Then dry all humidifier parts prior to storage.
Note: Each 12 oz. bottle contains enough for 3, 6-hour treatments.
Suggestions:
Try running Silver Mist bedside your bed with vapor directed overhead during sleep.
Try running Silver Mist for an entire day to cleanse your space.
Try directly inhaling vapor through your nostrils and mouth.
Try using Silver Mist as a pleasant scent to liven your environment.
Choosing a Humidifier Model for use with Silver Mist Humidifier Additive:
It is important to choose a humidifier that has the following features and design characteristics:
Cold operation / ultrasonic
Easy to clean
Important humidifier features and design characteristics to AVOID are:
Heating elements (steam method)
Ultraviolet light purification elements
Inline filters (if an optional accessory, do not use)
Demineralization cartridges (if optional accessory, do not use)
Suggested Humidifier Models:
Listed from smallest to largest tank size.
Silver Mist Humidifier Additive FAQ