Silver Shield Soap Bar
True Colloidal Silver & Essential Oils Soap Bar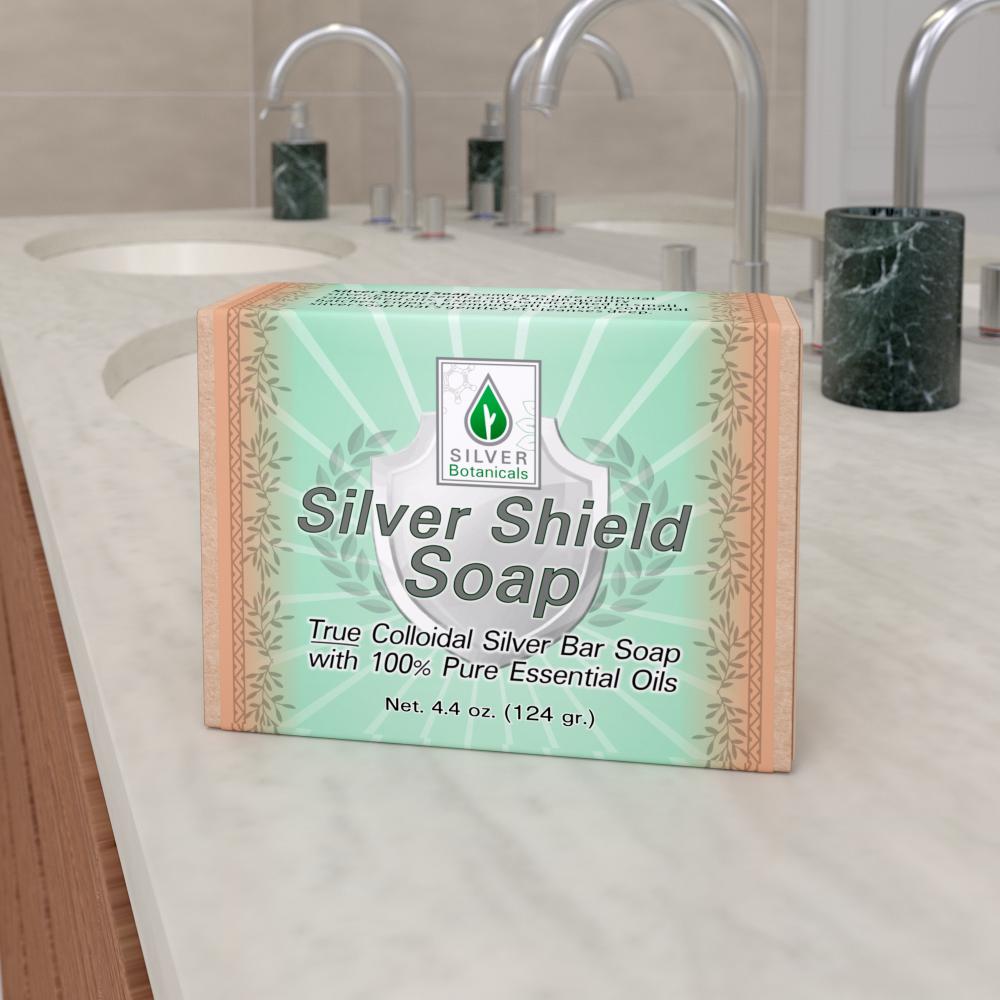 Silver Shield Soap Bar
Silver Shield Soap Bar for face and bath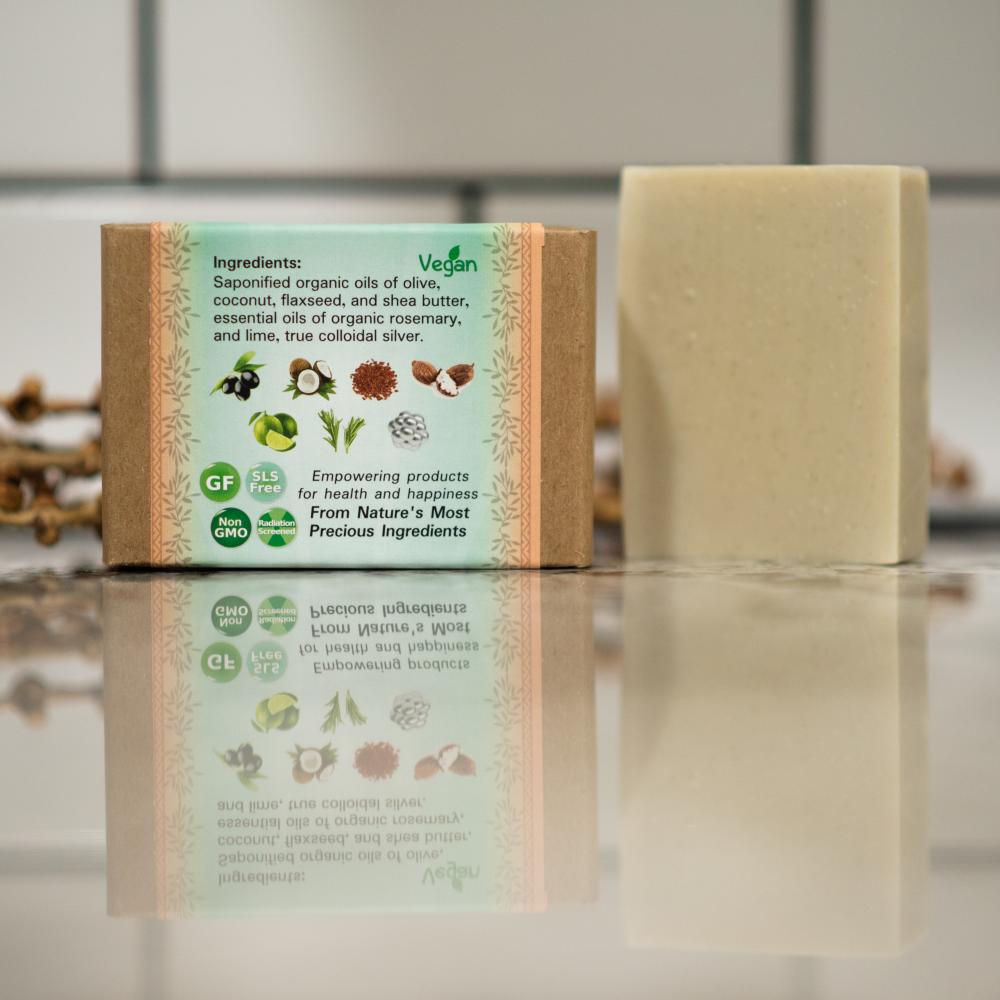 Silver Shield Soap - all-natural ingredients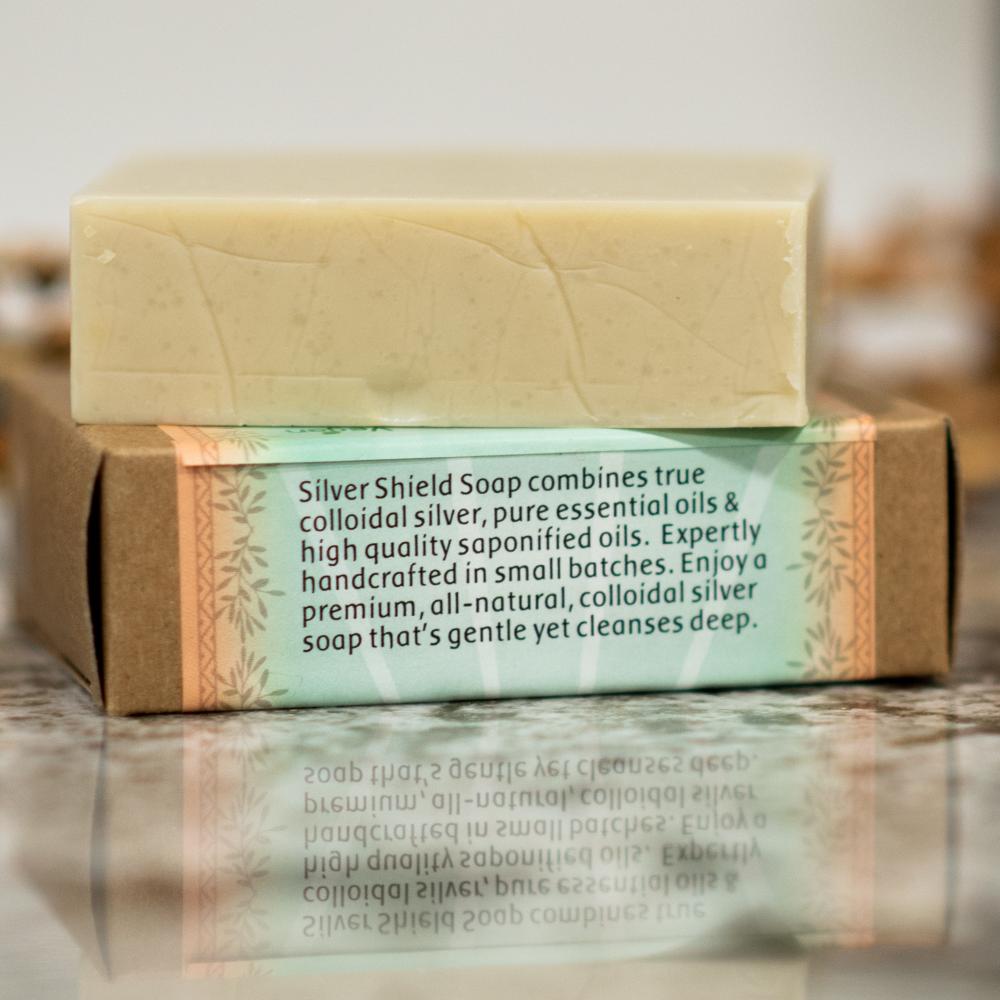 Silver Shield Soap Bar - gentle, yet cleanses deep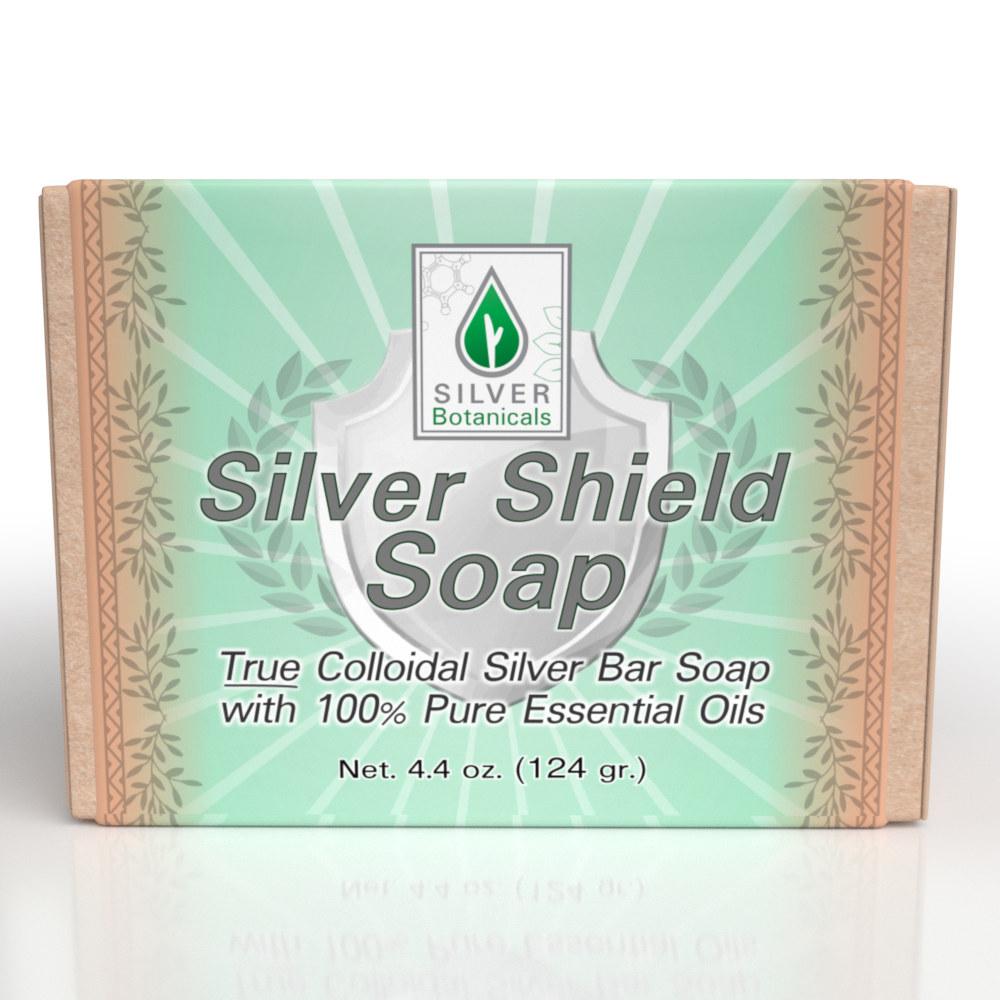 Silver Shield Soap Bar - colloidal silver soap bar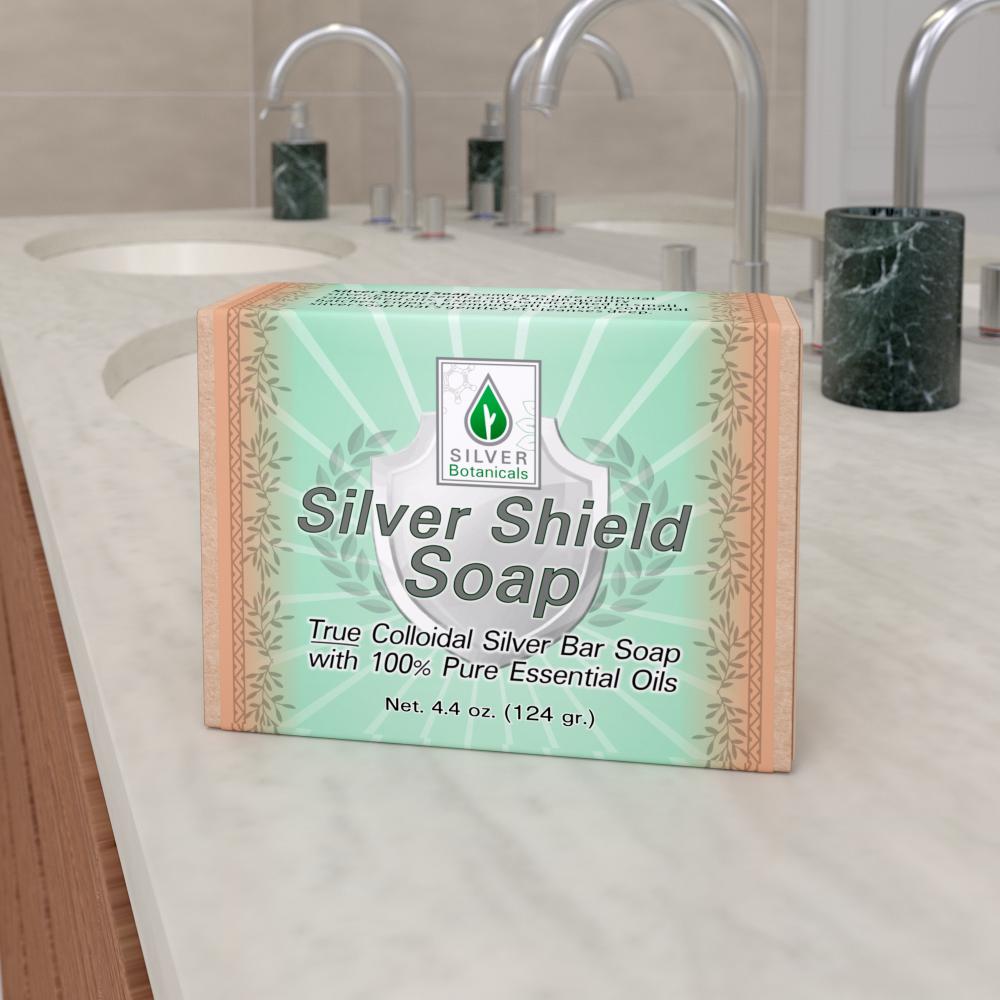 Silver Shield Soap Bar
Silver Shield Soap Bar for face and bath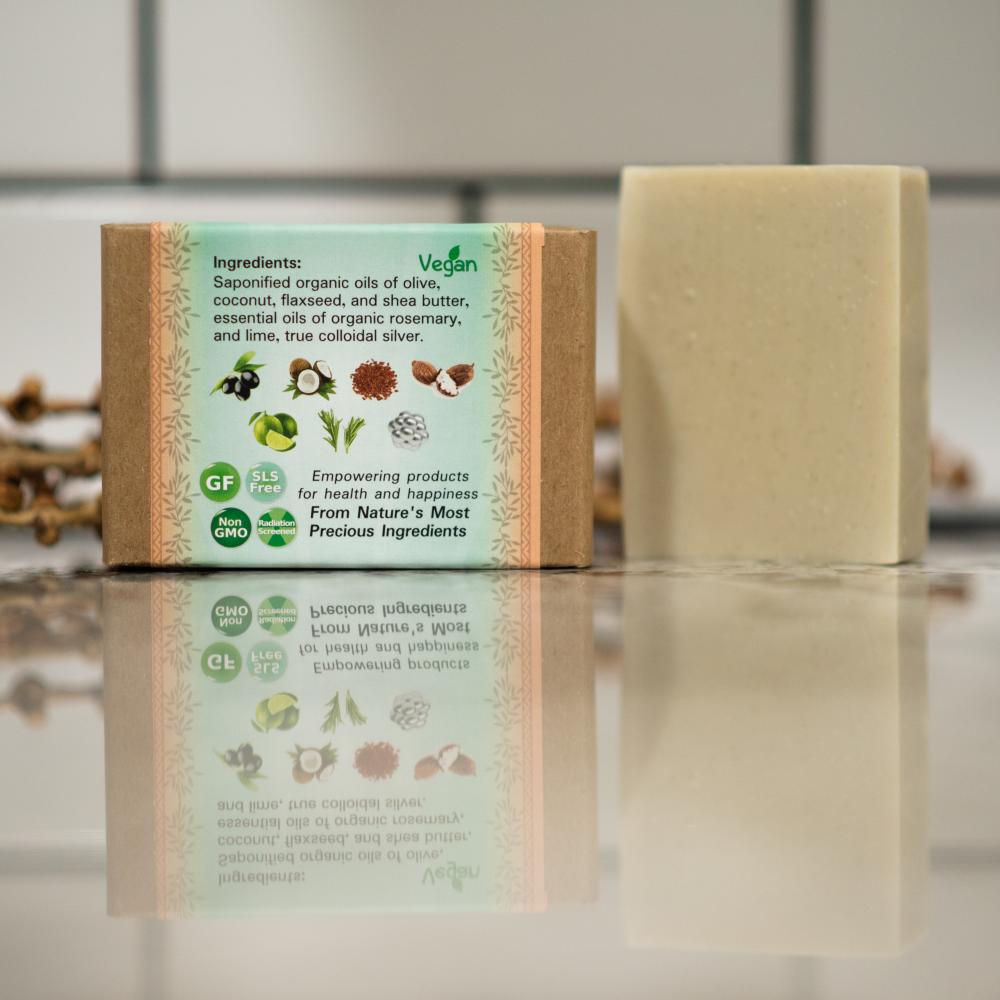 Silver Shield Soap - all-natural ingredients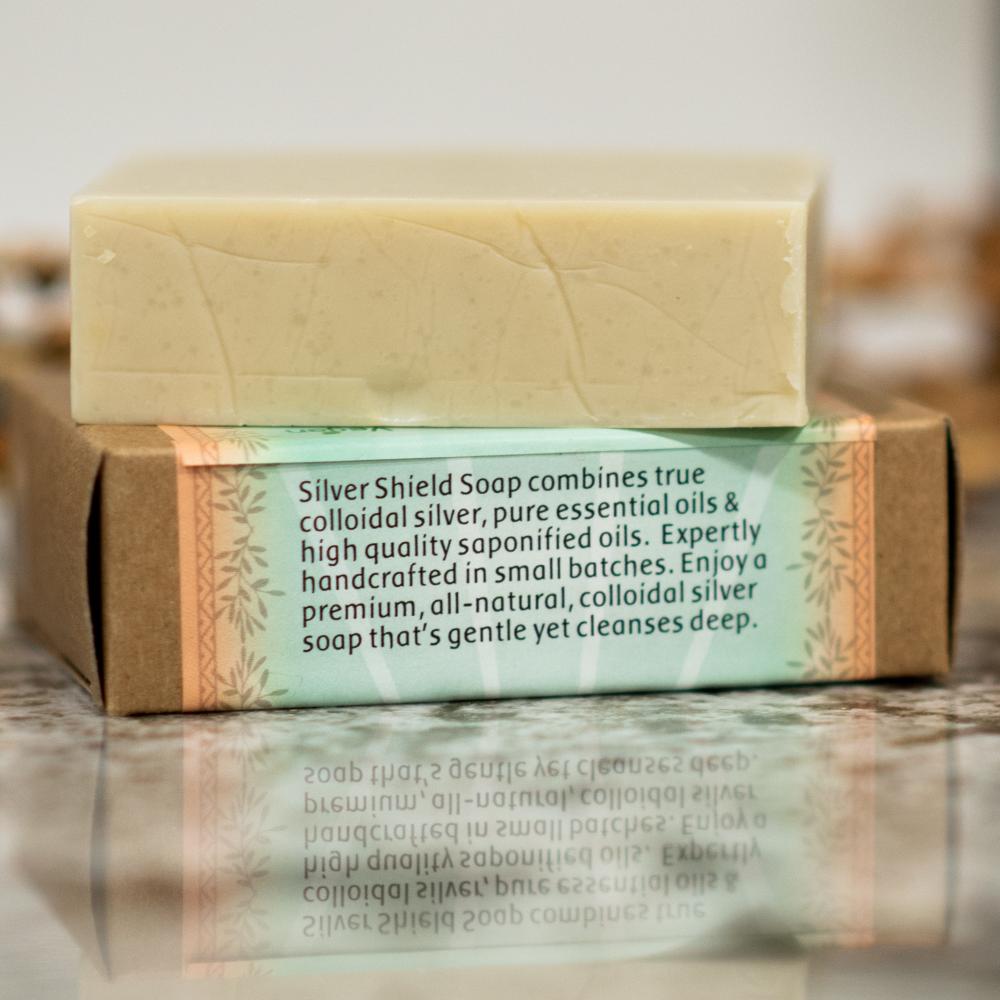 Silver Shield Soap Bar - gentle, yet cleanses deep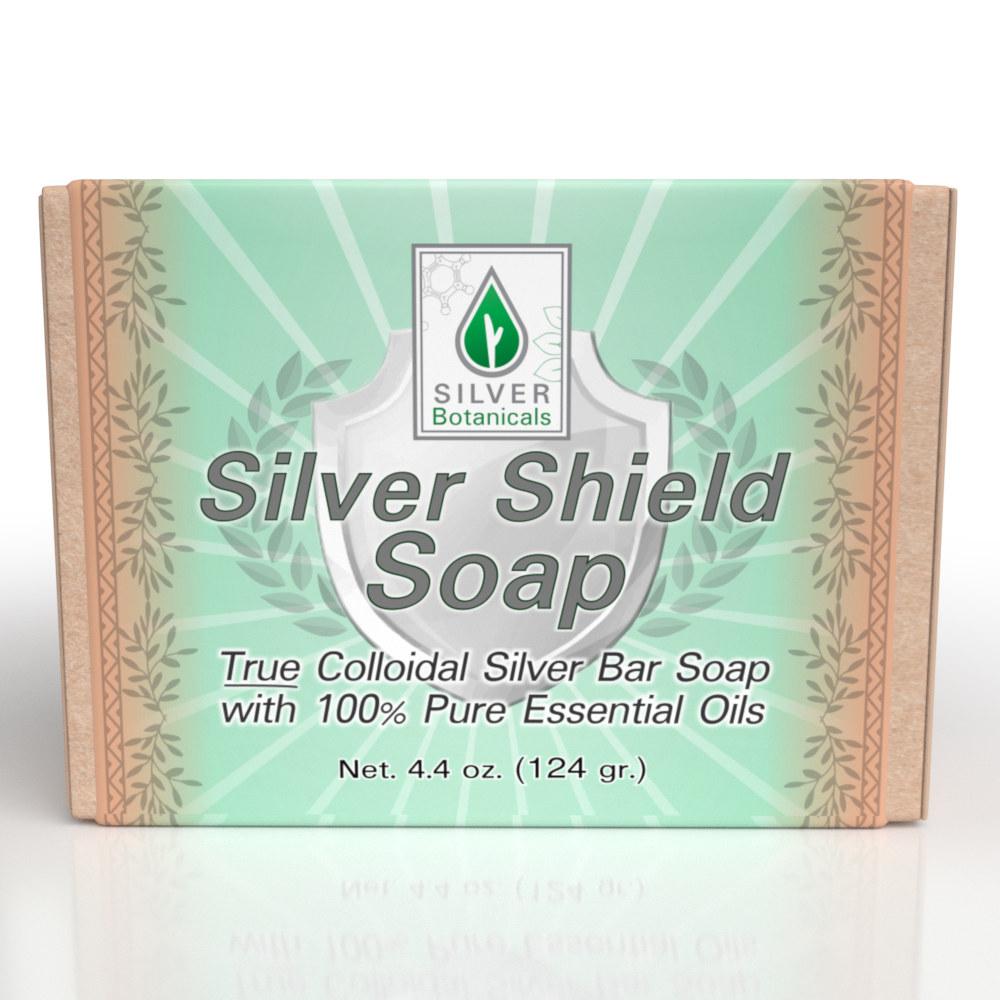 Silver Shield Soap Bar - colloidal silver soap bar
All Silver Shield Soap Bars are approximately 4.4 ounces and should normally last 1 month per person.
Turn on Javascript!
A premium colloidal silver soap for face and body

Silver Shield Soap is a premium, True Colloidal Silver soap bar with 100% pure essential oils. It has a luxurious lather, a delightful clean scent and it will leave you feeling fresh and moisturized.
Silver Shield Soap works very well as it combines the amazing effectiveness of true colloidal silver, pure essential oils & high quality, organic, saponified oils. It is expertly hand-crafted in small batches. We invite you to experience a premium, all-natural soap that's gentle for everyday use, yet powerful enough to meet the most demanding hygiene needs.
A real treat for your face and body
Doesn't dry out your skin
Has excellent germ removal properties due to colloidal silver, that normal bar soaps do not
Safe for you whole family, including pets
Can be used to wash clothing and dishes, if desired
Silver Shield Soap Bar FAQ

What scent is Silver Shield Soap?
We would describe it's scent as 'fresh and uplifting.'

To be more specific, essential oil of lime is a primary component, which offers a delightful citrus scent. Lime is known to elevate the mood and inspire joy. Essential oil of rosemary is the auxiliary component, which offers a clean, herbaceous scent. Rosemary has many wonderful properties. One such is it offers a feeling of 'grounded-ness.' It's also a traditional component in shampoo--great for your hair!
The resulting mix is a complementary balance, which we're confident you'll enjoy!

How long will a bar of Silver Shield Soap last me?
The answer here greatly depends.
Although, in general, one bar used by one person, for showers, including hair, plus hand washing in between should last roughly one month.
This also takes into account proper storage of the bar when not in use--primarily, not allowing the bar to sit in water.

How should I store my Silver Shield Soap Bar when not in use?
The chief thing to avoid is letting your soap bar sit in water.
Various soap dishes will collect water. Some of these designs will have a drain-platform for your soap bar to sit upon. Some designs will directly drain water off into your sink.
No matter case, your Silver Shield Soap Bar will see it's maximum value and use if you allow it to drain/dry off (not sit in water) after each use.