Our Company
Silver Botanicals was founded by Dean DeWulf and Raymond d'Amico in 2010, with the help of family and friends. Combining talents--Dean, an organic chemist, manufacturer and formulator; Ray, an IT professional, digital artist and health enthusiast--a brainstorming and experimentation process began. "It was our appreciation of colloidal silver and essential oils that eventually lead to the realization of Silver Botanicals' products. We began selling our products at the local farmers' markets, here in central Texas ... We quickly began to see that a real demand, beyond our initial expectation exists for natural hygiene products." This process of meeting our customers face-to-face continues to this day, which givies us insight and guidance.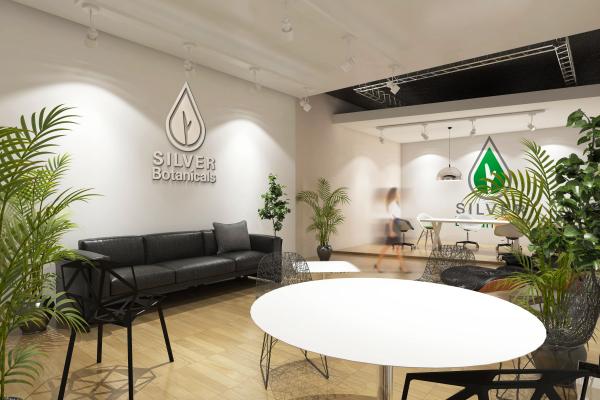 Our Mission
Silver Botanicals is devoted to the development of safe & effective, all-natural personal care and household hygiene products. Central to our products' formulation is the use of true-colloidal silver and pure essential oils. True colloidal silver is a safe, non-toxic dispersion of microscopic, metallic silver particles. It is an excellent active ingredient and also displaces the need for conventional preservatives. Essential oils are some of the most ancient therapeutic materials known. Silver Botanicals employ both these ingredients, synergistically, along with other natural ingredients to produce extremely effective hygiene products. We believe everyone should take responsibility for their health decisions. Choosing natural, time-tested ingredients for our daily hygiene needs is an important step in this effort.
Our Philosophy
At Silver Botanicals, we believe that part of any positive relationship, honesty and openness is crucial. Therefore, we wanted to make available to our customers, some information about who we are in terms of our beliefs and values. Some of our key philosophies are:
We respect our customers. Unlike many corporations that treat their customers like business abstractions. We recognize that our customers are individuals that have chosen to do business with us. We are thankful to them and we will always treat them with the utmost respect and gratitude.
We believe in the health benefits of natural therapeutics. Natural therapeutics, like colloidal silver & essential oils, represent health solutions provided to us by the natural world. In general, we believe that nature-provided solutions are superior to that of man-made, synthetic compounds.
We believe in supporting and developing local communities as opposed to the global community. We believe that the development of a healthy global community is only accomplished through healthy local communities. We strive to purchase our ingredients and materials from local suppliers and manufactures whenever possible.
We believe in engaging in ecologically and environmentally-friendly practices whenever possible.
We support scientific, artistic, economic, business & personal development of our employees. We understand that whole people are the best people to work with and they also make for great products and satisfied customers.
We believe in the freedom of the individual. We support the notion that individual customers are primarily responsible for making good health decisions. We will strive to provide & support educational materials & resources that help our customers understand the benefits to natural therapeutics, nutrition, & diet.
We strive to continually improve our company and our products.
We believe in selling our products at fair prices. We price our products to allow for us to stay in business and grow naturally. Quality and fidelity to our principles can never be sacrificed as our company grows.
Our Commitment
Your Body Deserves Better - This belief underlays everything we do at Silver Botanicals. Each of our products is designed with our ideals in mind. We design the kind of products we would like to have and use in our own lives - for our friends, our family, our pets and ourselves.